PRODUCTS
EPB (Earth Pressure Balance) TBM
The face is stabilized against earth pressure and underground water pressure of the tunnel face by controlling the earth pressure inside the cutter chamber filled with excavated soil material and injected additive material such as form or polymer.
When the excavated soil material has less binder and has not enough plastic fluidity or anti-permeability, the additive material is injected to the cutter chamber and mixed into the excavated material, then the plastic fluidity of the material is improved and the material will be easily discharged through screw conveyor.
Earth Pressure Balanced (EPB) TBM can be applied to various soil conditions. EPB TBM with ribbon screw conveyor can be used for strata with boulder, cobble and gravel.
We have a delivery record of manufacturing with a maximum diameter of 17.45 m TBM.
⌀12.47m Yamatogawa Line Shield Tunnel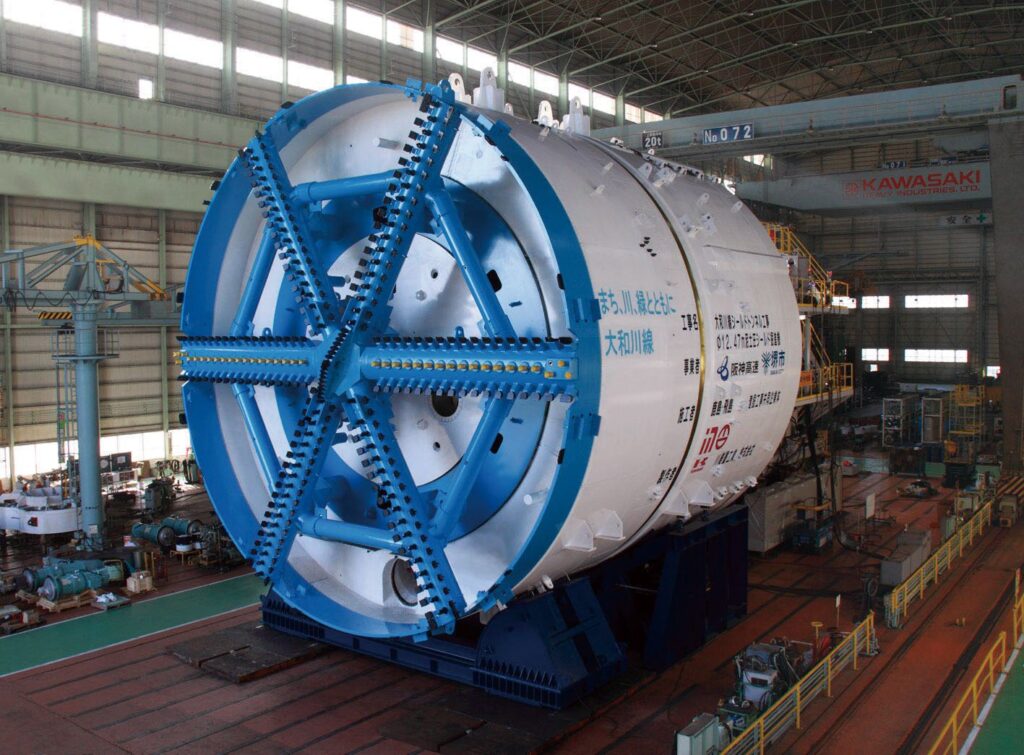 | | |
| --- | --- |
| Year of delivery / Place of delivery | 2011 / Osaka |
| Construction name | Yamatogawa Line Shield Tunnel |
| Owner name | Hanshin Expressway Co., Ltd. |
| Contractor name | Kajima / Tobishima JV |
| Excavation distance | 4,012m |
⌀13.6m Tokyo's Central Circular Expressway – Shinagawa Line Oi area tunnel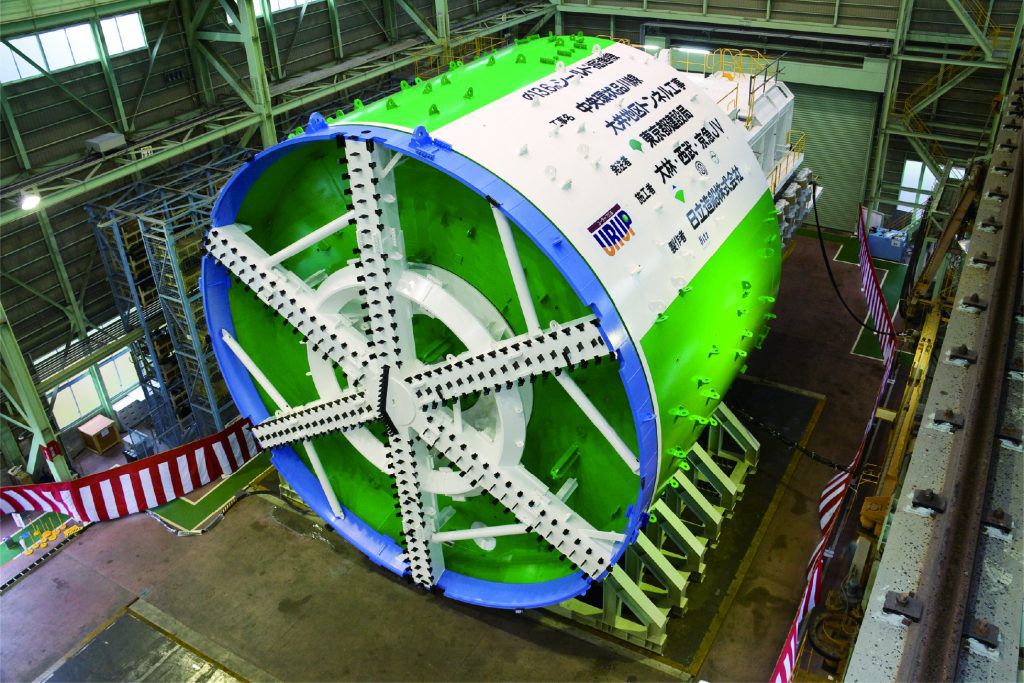 | | |
| --- | --- |
| Year of delivery / Place of delivery | 2010 / Tokyo |
| Construction name | Tokyo's Central Circular Expressway – Shinagawa Line Oi area tunnel |
| Owner name | Tokyo Metropolitan Construction Bureau |
| Contractor name | Obayashi / Seibu / Keikyu Construction JV |
| Excavation distance | 550m + 345m (U-turn) |
| Features | URUP method (starting on the ground, reaching to the ground) |
⌀17.45m Seattle SR99 road tunnel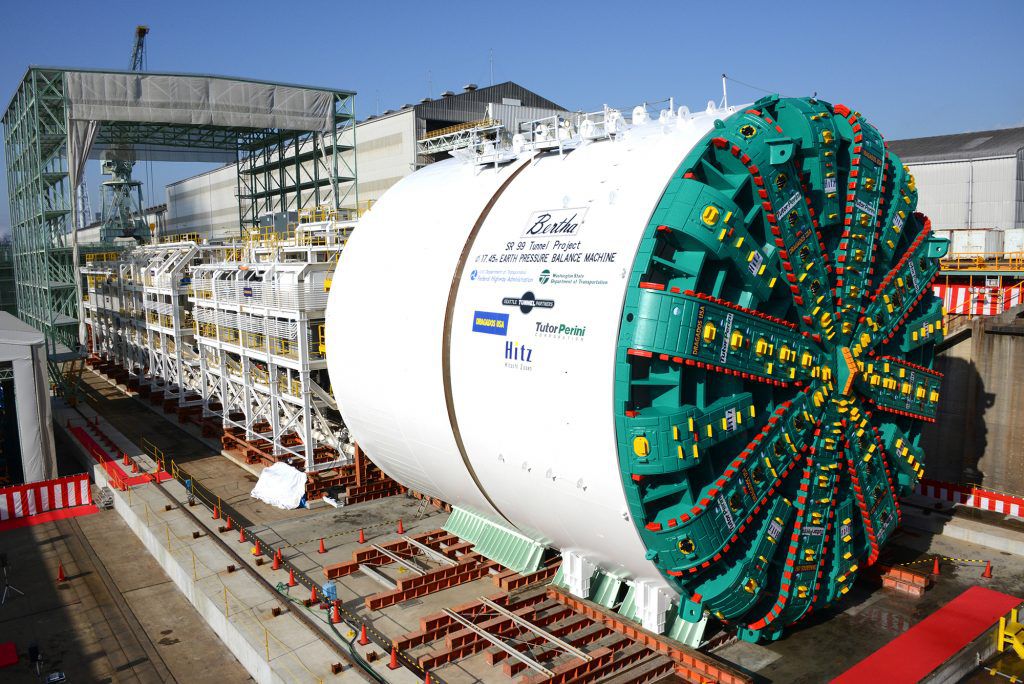 | | |
| --- | --- |
| Year of delivery / Place of delivery | 2013 / USA |
| Construction name | Seattle SR99 road tunnel project |
| Owner name | Washington State Department of Transportation |
| Contractor name | Seattle Tunnel Partners |
| Excavation distance | 2,856m |
| Features | World largest machine (⌀17,45m), full back-up system, double arm erector (vacuum type), disc cutter exchange system |
General assembly drawing of EPB TBM