PRODUCTS
Slurry TBM
Slurry TBM prevents tunnel face from collapsing by pressurized mud water in the cutter chamber. Excavated soil material is transported in fluid slurry from TBM to the slurry treatment plant, and separated into mud water and soil. Mud water is sent to the cutter chamber again, then returned with excavated soil material in slurry to the plant.
By synergistic effect of the pressurized mud water and cutter head, the stability of the tunnel face is maintained against earth pressure and groundwater pressure.
Slurry TBM can be applied to large diameter tunnels or high water pressure tunnels. Therefore, it is used under severe construction conditions such as tunneling under the sea or river.
We have a delivery record of a maximum diameter of 14.14 m TBM.
⌀14.14m Kawasaki Tunnel Kawajin North (No.1) of Tokyo Bay Aqua Line Highway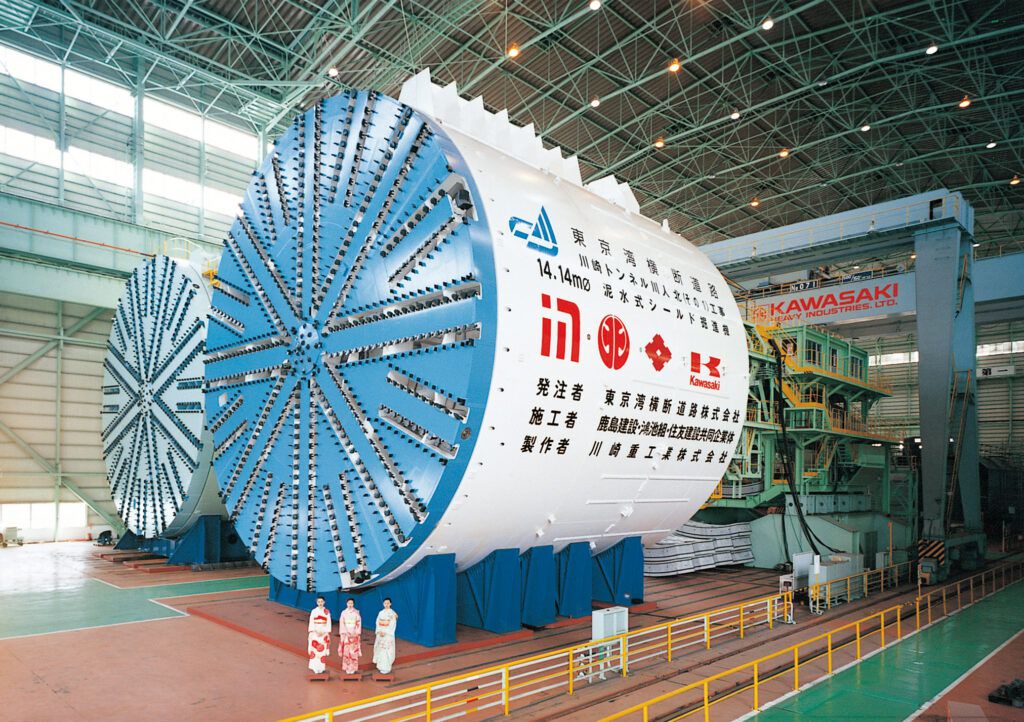 Year of delivery / Place of delivery
1994 / Kanagawa Prefecture
Construction name
Kawasaki Tunnel Kawajin North (No. 1) of Tokyo Bay Aqua Line Highway
Central Tunnel Kawajin North (No. 1) of Tokyo Bay Aqua Line Highway
Central Tunnel Kisarazu North (No.1) of Tokyo Bay Aqua Line Highway
Kawasaki Tunnel Ukishima North (No.1) of Tokyo Bay Aqua Line Highway
Owner name
Trans-Tokyo Bay Highway Corporation
Contractor name
Kajima / Konoike / Sumitomo JV
Nishimatsu / Toda / Zenitaka JV
Maeda / Tekken / Fujita JV
Kumagai / Hazama / JDC JV
Excavation distance
1,800m
2,100m
2,419m
2,500m
Features
Segment Automatic Assembly System
⌀8.99m Tokyo Katsushima Pumping Station Connecting Pipe Line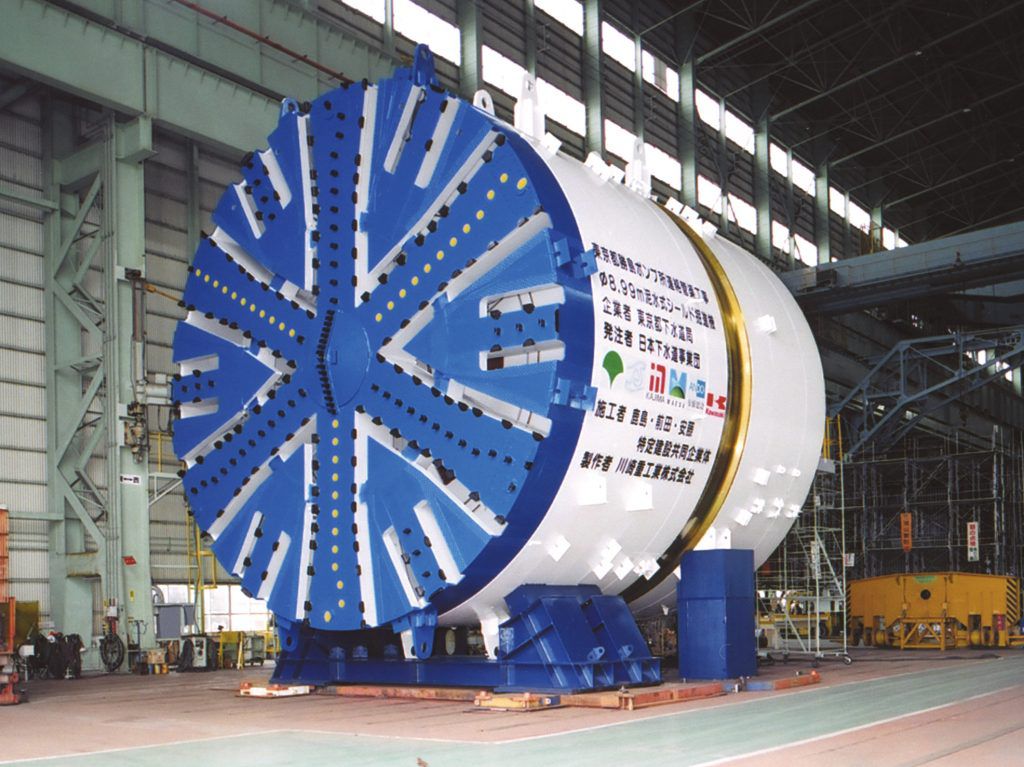 | | |
| --- | --- |
| Year of delivery / Place of delivery | 2003 / Tokyo |
| Construction name | Tokyo Katsushima Pumping Station Connecting Pipe Line |
| Owner name | Japan Sewage Works Agency |
| Contractor name | Kajima / Maeda / Ando JV |
| Excavation distance | 383m |
| Features | Mechanical cutter bit exchange device, cutter head for cutting steel pipe line |
⌀12.64m Yokohama Ring Expressway North-West Line Shield Tunnel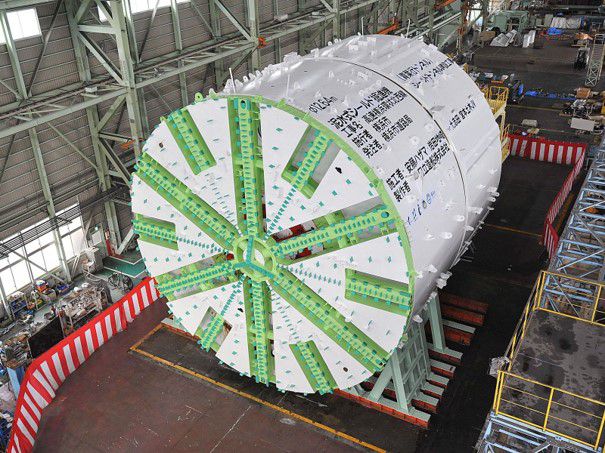 | | |
| --- | --- |
| Year of delivery / Place of delivery | 2017 / Kanagawa Prefecture |
| Construction name | Yokohama Ring Expressway North-West Line Shield Tunnel |
| Owner name | Yokohama City Road Bureau |
| Contractor name | Hazama Ando, ​​Iwatachizaki, Toshida, Miyamoto Civil Engineering Construction JV |
| Excavation distance | 3,889m |
| Features | Simultaneous excavation, no Back-up Cars |
Introduction of slurry TBM
General assembly drawing of slurry TBM